Texture-modified food is served at nursing homes, supported housing units and on hospital wards when a resident has trouble chewing and/or swallowing. Each texture-modified dish is prepared to ensure appropriate nutritional values and to make the food both look and taste as good as possible. The texture of the food is safe for people with swallowing problems, for example, and it is pleasant to eat.
Regardless of the texture of the lunch, mealtimes should be pleasant and provide quality for every resident to brighten up their day. It is important that the meal components are served on the plate separately. The table should be set beautifully and enough time must be provided for the residents to enjoy their meals.
Shown below are images of the same lunch in five different forms: basic, soft, coarse pureed, smooth pureed, and liquid. All parts of the meal are modified to suit each diet. For example, grated vegetables or a salad is served as a purée and any seeds are sifted out of fruit soup served for dessert. Each meal can be supplemented according to the resident's wishes and needs.
Basic lunch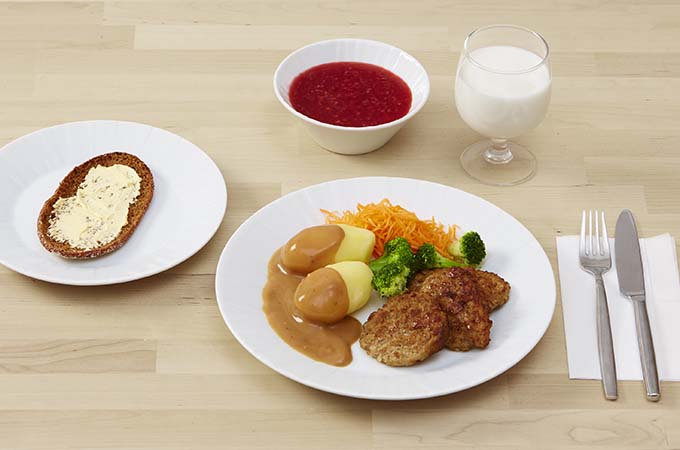 A basic lunch is served if the resident has no problems chewing or swallowing food.
Soft lunch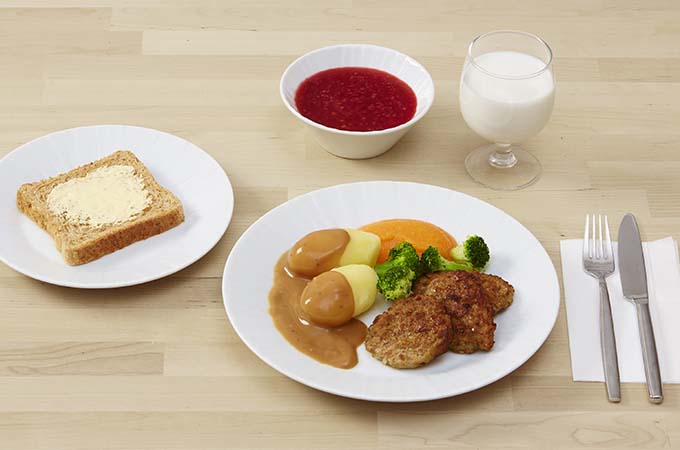 Soft food can be easily chopped with a fork and the bread is soft.
Coarse pureed lunch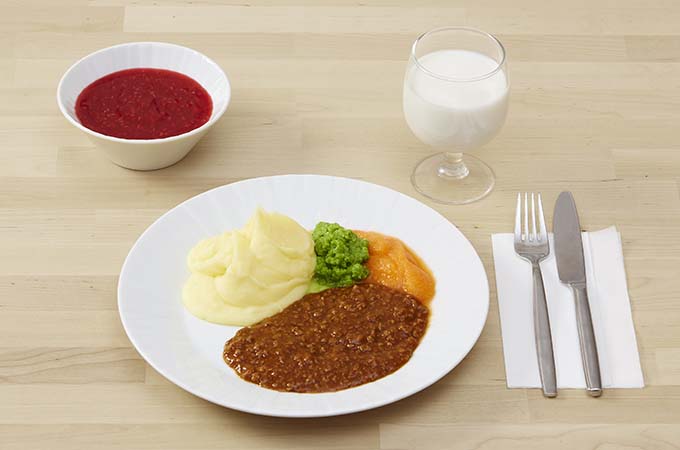 Coarse, pureed food is chopped already at the cooking stage. Bread is served if the resident is able to eat it.
Smooth pureed lunch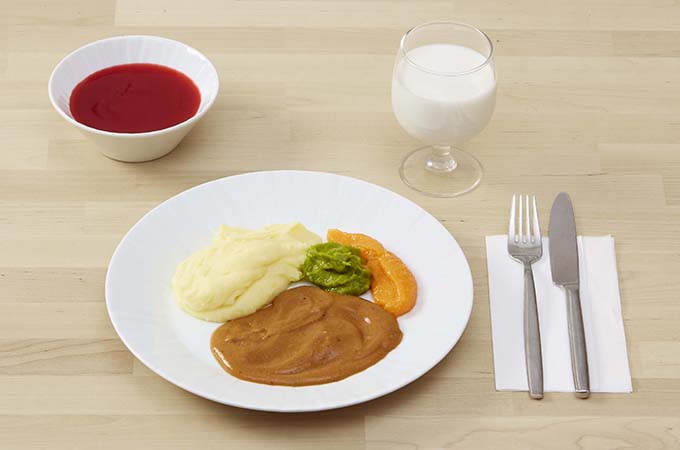 Smooth, pureed food is thick, completely smooth and easy to swallow.
Liquid lunch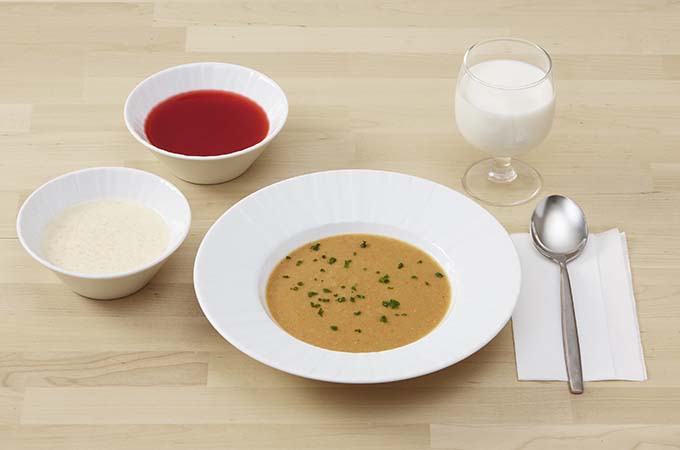 Liquid food is in completely fluid form. Instead of bread, gruel is offered.