Mealtimes are among the best moments of the day also in hospitals and nursing homes. Pirkanmaan Voimia provides daily catering services for the patients at the Central Hospital, Pitkäniemi, Rauhaniemi and Hatanpää hospitals, the Pispa residential care services and the residents of the Koukkuniemi Home for the Elderly. We deliver breakfast, lunch, afternoon coffee, dinner and evening snack every day of the week.
Cooperation between the staff on the wards and the food service personnel is of paramount importance for securing the customers' overall nutrition. The staff on the wards order all the products that are served for breakfast and dinner as well as with afternoon coffee, such as cold cuts and vegetables. They also order the bread and spreads that are served with lunch and dinner, as well as the drinks served with the meals.
The daily meals served to elderly customers of residential services in the city of Tampere are described below. To ensure good overall nutrition, each resident should enjoy a daily set of meals like the one below according to their individual needs.
Breakfast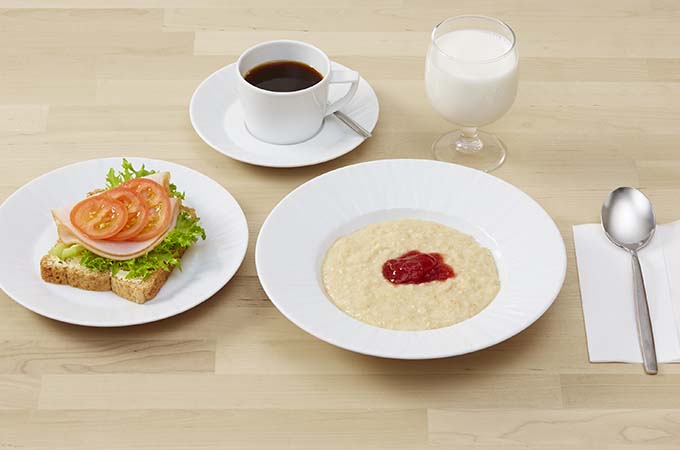 Breakfast includes porridge or gruel, bread and spread, cold cuts, fresh vegetables, milk and coffee or tea.
Lunch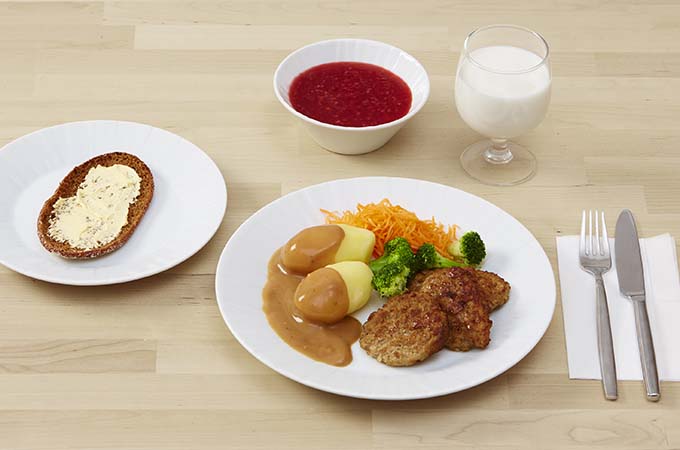 Lunch includes meat, fish or chicken in various forms, a warm side dish such as boiled or mashed potatoes, a warm vegetable side dish, a salad with dressing, bread and spread, and milk or buttermilk. In Koukkuniemi, dessert is also served.
Snack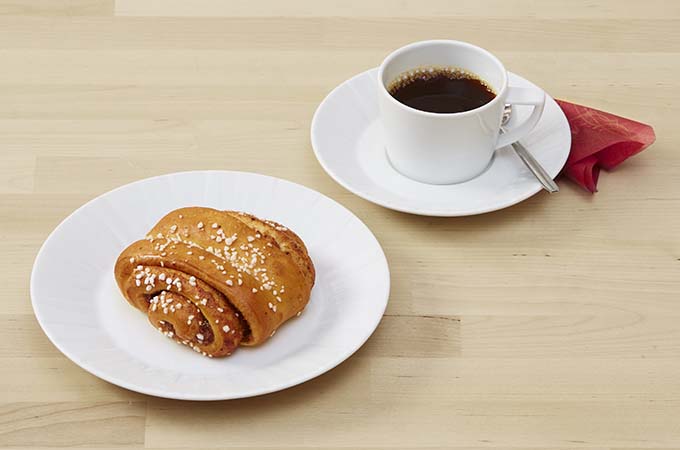 Coffee with a bun is served in the afternoon.
Dinner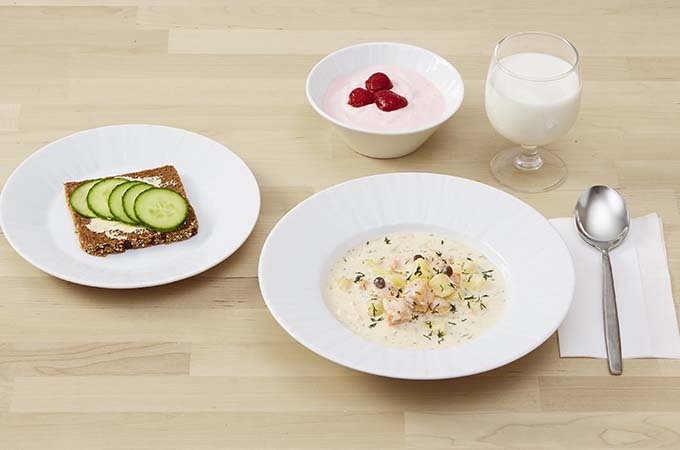 Dinner includes soup or casserole. A salad with dressing or a warm vegetable side dish, such as boiled broccoli, is served with the casserole. Both sets also include bread and spread, milk or buttermilk, and dessert.
Evening snack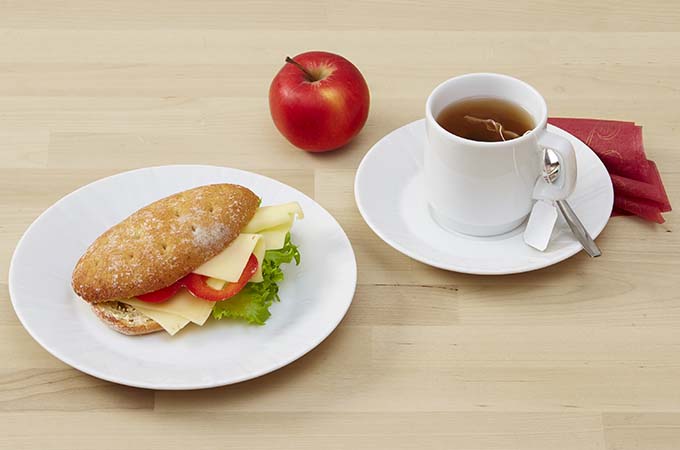 The evening snack includes yoghurt, sour whole milk or porridge and/or bread and spread, cold cuts, fresh vegetables or fruit and coffee or tea.